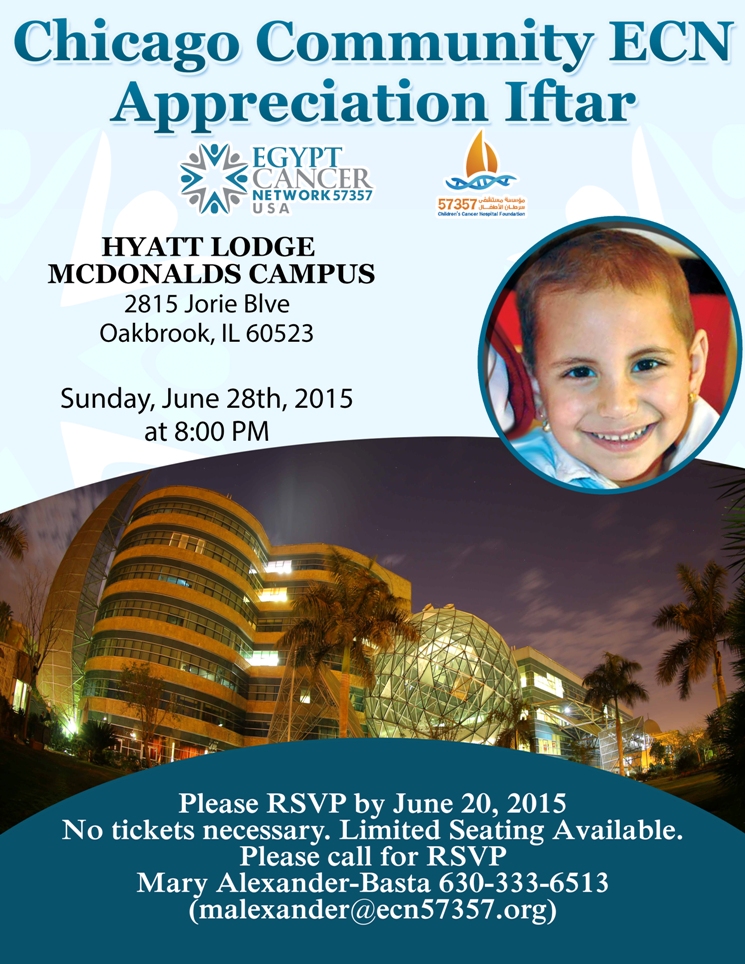 On behalf of Egypt Cancer Network and 57357, we would like to honor you and thank you for all your support by inviting you to join us for an Appreciation Iftar on Sunday June 28th, 2015. Your dedication and devotion to the cause continues to make our dreams come true. 
 Please RSVP by June 20th. 2015. No tickets necessary. Limited Seating available. however, please click on the button below to make your reservation. 
Please call if you have any questions. 
Mary 630-333-6513  (malexander@ecn57357.org)
We would like to remind you to consider extending your generosity and Zakat to the children of 57357 during the month of Ramadan @ http://www.egyptcancernetwork.org/