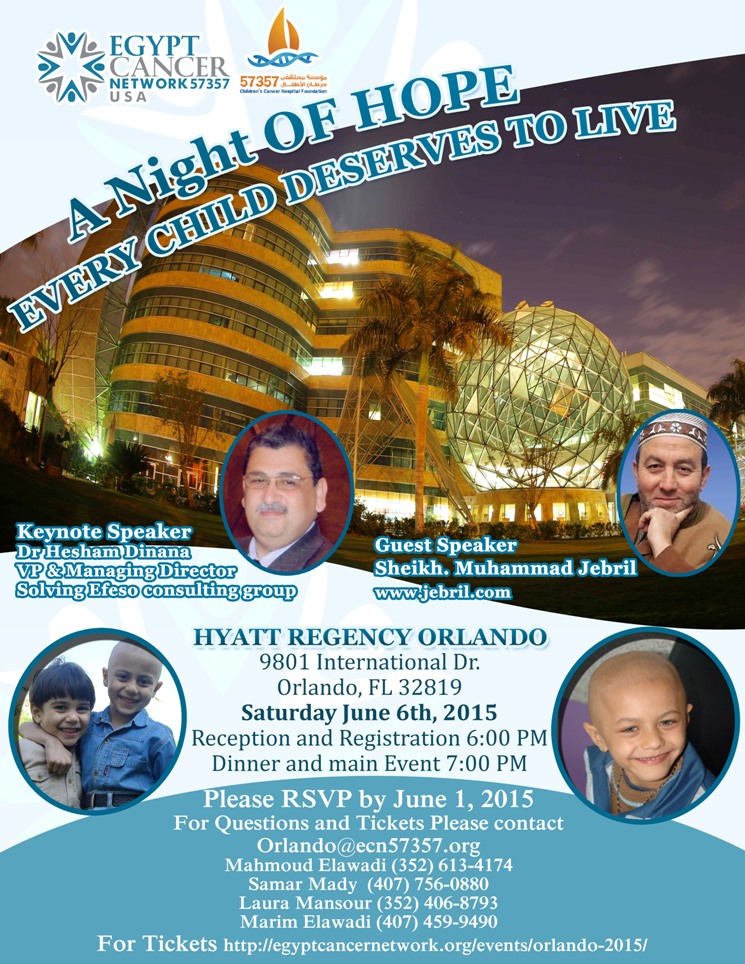 The ECN Orlando Chapter, consisting of volunteers based in Orlando, Florida,  will be hosting a fundraising dinner on Saturday, June 6th, 2015 at Hyatt Regency Orlando. 9801 International Drive, Orlando, FL 32819.
 The event will commence at 6.00 pm with a reception and registration, followed by dinner and the main event at 7.00 pm.
 Tickets will be $75.00 each. For more information, please Contact.
orlando@ecn57357.org
Mahmoud ElAwadi (352) 613-4174
Samar Mady (407) 756-0880
Laura Mansour (352) 406-8793
Mariam Elawadi (407) 459-9490
 For more information about this initiative, please click  here