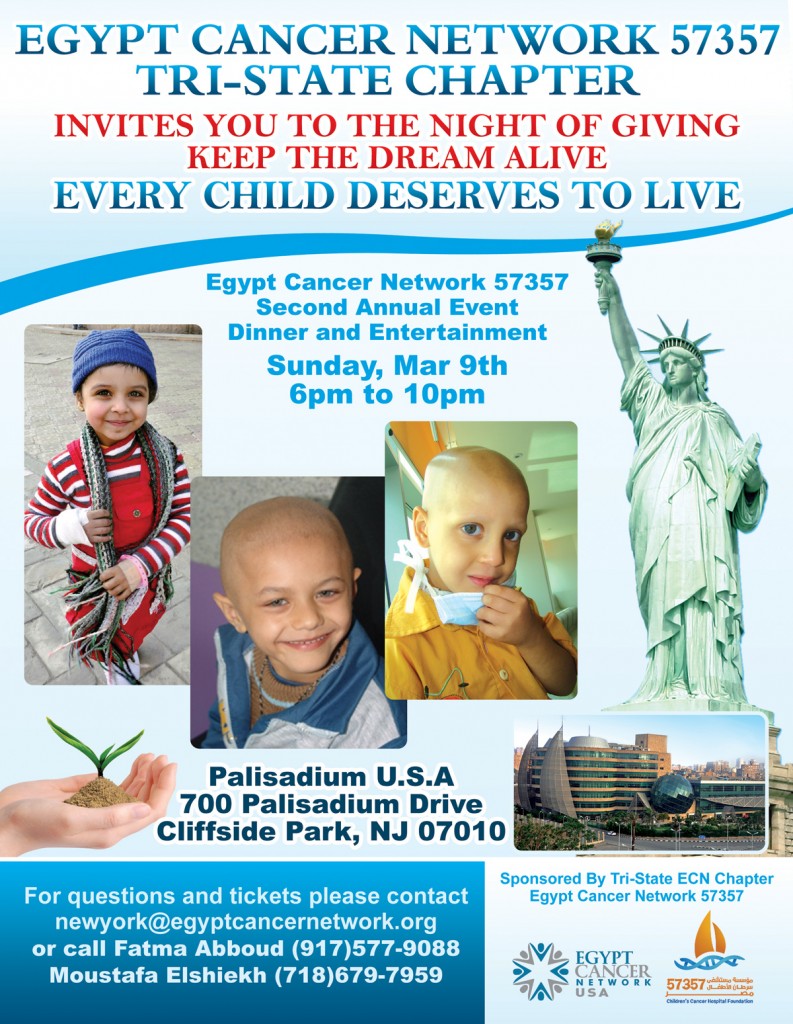 The ECN Tri-State Chapter, consisting of volunteers based in New York, New Jersey and Connecticut, will be hosting a fundraising dinner and entertainment on Sunday, March 9th, 2014 at Palisadium U.S.A Cliffside Park, NJ
 The event will commence at 6.00 pm with a reception and registration, followed by dinner and the main event at 6.30 pm.
Tickets will be $150 each. For more information, please refer to the above flier.